Occupational First Aid at your Workplace
LIT First Aid & Lifeguard Training conducts Occupational First Aid Level I courses for your workplace's needs. Please contact us for more information and to set a time/date for a qualified LIT instructor to come to your workplace to conduct the training.
Occupational First Aid Level I is a recognized first aid course for work sites in British Columbia. All employers in British Columbia must comply with the Workers' Compensation Board regulations except those that are federally regulated.
Course Outline
Primary survey
C-Spine Control
How to Clear an Airway
Artificial Ventilation
1 person adult CPR
Shock Management
Basic Bleeding Control until an ambulance arrives
Minor Wound Management
Prerequisites: Students must have reached a minimum age of 16 before they can take the course. Successful candidates of Level 1, who are under 19 years of age, will receive a restricted ticket until they reach 19. Restricted ticket holders must work under the supervision of an unrestricted ticket holder.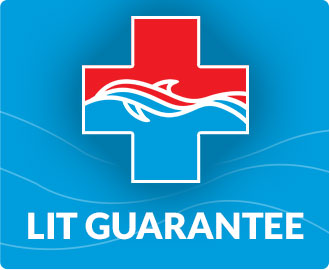 How to Become a Lifeguard