National Lifeguard Pool/Waterpark COMBO
The NLS Pool and Waterpark contains both the NLS Pool option & NLS Waterpark option. Recognized as the standard measurement of lifeguarding performance in Canada, the NLS program develops a sound understanding of lifeguarding principles, good judgement and communication skills, and a mature and responsible attitude toward the role of the lifeguard. The NLS lifeguard's primary role is to prevent injuries (and when necessary, effectively manage emergencies) and to facilitate a safe and enjoyable aquatic experience. NLS training develops the basic lifeguarding skills needed to adapt to different aquatic facilities and situations. Students will learn techniques necessary to supervise waterparks and facilites with leisure park features. This course in worth 2 Grade 12 credits.
Prerequisites: Bronze Cross, 16 years old. Standard First Aid & CPR Level C.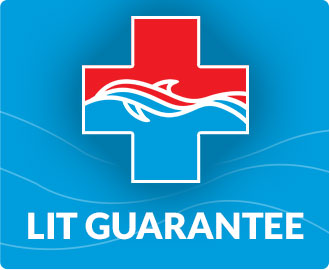 How to Become a Lifeguard