Water Safety Instructor (Step 2)
This 20 hour course follows the WSI Prep course (or equivalent) and furthers instructional ability by focusing on how to effectively plan, teach, and evaluate the Red Cross Swim Programs. Candidates will take their knowledge and experience from the WSI Prep program (teaching experience / online assignments) and prepare to take on their first Red Cross Swim Programs.
Candidates will also complete a variety of practice-teaching exercises teaching their peer candidates.
Successful completion of this program will certify candidates as a Water Safety Instructor for ONE (1) Year with the ability to extend for an additional year at no cost with an online course
Prerequisites: Water Safety Instructor PREP (AWSI is NOT a pre-requisite)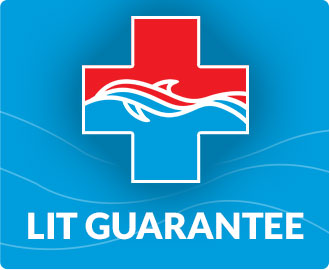 How to Become a Lifeguard