WSI PREP/Water Safety Instructor COMBO
This ALL INCLUSIVE course takes candidates through all the requirements to becoming a Water Safety Instructor.
The course will start with the components of the WSI PREP course, which include stroke correction and evaluation, 8 hours of hands on Teaching Experience and a walk-through of the required online components.
Candidates will then take the knowledge into the second half of the course where they will further their instructional ability by focusing on how to effectively plan, teach, and evaluate the Red Cross Swim Programs. Candidates will also complete a variety of practice-teaching exercises teaching their peers where they will develop an expertise in running effective classes with an emphasis on Feedback and Safety Supervision.
Successful completion of this program will certify candidates as a Water Safety Instructor for ONE (1) Year with the ability to extend for an additional year at no cost with an online course.
Prerequisites: 15 years old & Bronze Cross (or equivalent) OR Standard First Aid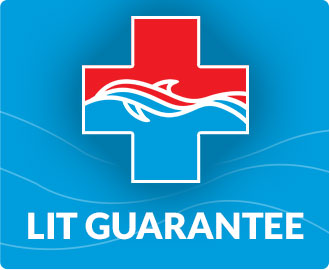 How to Become a Lifeguard