Water Safety Instructor Course
The Water Safety Instructor Course (WSI) further develops instructional ability by focusing on how to effectively plan and teach the Red Cross Swim continuum: Red Cross Swim Preschool, Red Cross Swim Kids and AquaAdults programs. The Water Safety Instructor course focuses on how to effectively apply the information learned in the Assistant Water Safety Instructor Course to the Red Cross Swim programs. Other topics include instructional emergency response skills and stroke development, drills, and corrective strategies. Candidates apply their teaching skills and knowledge during 12-hours of practical teaching experience. Upon successful completion of the Water Safety Instructor Course, candidates are certified as Water Safety Instructors. To remain valid, Water Safety Instructor status must be re-certified every two years. Please bring AWSI award & manual, bathing suit/towel, pen/paper & lunch. WSI is worth 2 grade 11 High School credits.
Prerequisites: 15 years old & Assistant Water Safety Instructor.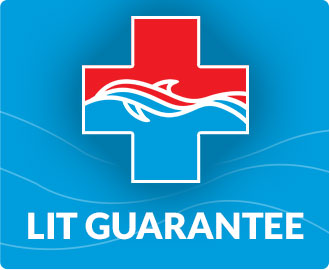 How to Become a Lifeguard