First Aid Instructor TRANSFER (Option 2)
The First Aid Instructor Transfer Option 2course is a Canadian Red Cross certification that will allow candidates to teach Red Cross First Aid courses including: CPR, Emergency First Aid, Standard First Aid, Child Care First Aid and Marine Basic First Aid.
Candidates will take the knowledge learned in previous Red Cross instructing courses (or Teaching certification courses) and apply that to the First Aid program.
Candidates will learn delivery methods for instruction of First Aid skills and complete peer teaching sessions to prepare candidates for the Teaching Experience portion of the course, which will be completed after the course.
For information about COVID19 protocols, facility openings and award expiry extensions, please visit our Facebook post: https://bit.ly/3iAoa0q
Prerequisites: 18 years old, Current SFA w/ CPR C certification & Current WSI certification (or Teaching Certificate)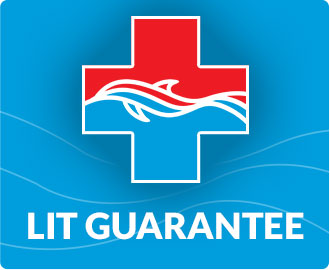 How to Become a Lifeguard