Lifesaving Instructor Recert
Candidates who complete the recert course successfully will be recertified in their Lifesaving Instructor certification for an additional 2 years. This recert includes updates to the Canadian Swim Patrol and Bronze programs and will allow candidates to gain new ideas to teach material. Candidate will be required to complete a water portion that will include peer teaching/demonstration of skills.
This course does NOT qualify for the LIT guarantee.
***THIS COURSE IS REQUIRED FOR ALL LIFESAVING INSTRUCTORS BY JAN 31, 2021, EVEN IF YOU AWARD WILL NOT YET BE EXPIRED***
Course Fee includes the $42 Candidate Fee.
For information about COVID19 protocols, facility openings and award expiry extensions, please visit our Facebook post: https://bit.ly/3iAoa0q
Prerequisites: LSI Award (within five years of certification date), Completion of online LSI Recert module (to be released by Lifesaving Society on December 15, 2020)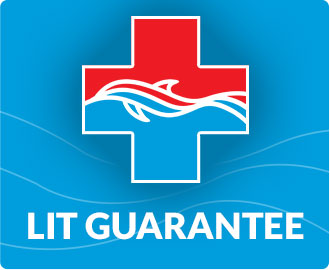 How to Become a Lifeguard