NL Waterpark Option Recert
Candidates who complete the recert course successfully will be recertified in their NL Waterpark Option certification for an additional 2 years. This recert will include practice sessions and updated information to assist candidates in being successful. In the RECERT portion candidates will be required to perform their physical standards and complete simulations/management items to acceptable standards.
This course does NOT qualify for the LIT guarantee.
For information about COVID19 protocols, facility openings and award expiry extensions, please visit our Facebook post: https://bit.ly/3iAoa0q
Prerequisites: CPR C recommended (within 1 year), NL Pool Award, Must Bring POCKET MASK & WHISTLE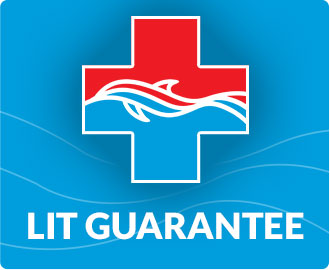 How to Become a Lifeguard