CPR Level C/AED Recert
Candidates who complete the recert course will be successfully recertified in their Canadian Red Cross CPR C certification for an additional 3 years. The course will include updates to the CPR program and require candidates to display their hands on skills through practice sessions. Some industries require candidates to recertify every 1 or 2 years, so please confirm with your employer and recertify early if needed. CPR Level HCP is also available by request.
***If CPR HCP is required after March 31, 2019, you will need to take a Basic Life Support course, also offered through LIT)***
This course does NOT qualify for the LIT guarantee.
For information about COVID19 protocols, facility openings and award expiry extensions, please visit our Facebook post: https://bit.ly/3iAoa0q
Prerequisites: Current CPR C Certificate (within three years of certification date)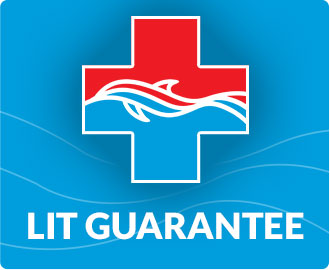 How to Become a Lifeguard