Standard First Aid CPR C/AED Recert
Candidates who complete the recert course will be successfully recertified in their Canadian Red Cross Standard First Aid certification for an additional 3 years. The course will include updates to the CPR and SFA programs and require candidates to display their hands on skills through practice sessions. Some industries require candidates to recertify every 1 or 2 years, so please confirm with your employer and recertify early if needed.
This course does NOT qualify for the LIT guarantee.
Standard First Aid Recert (as of September 1, 2018) is also an equivalent award to OFA 1 and is recognized by WorkSafe BC to be used in the workplace.
For information about COVID19 protocols, facility openings and award expiry extensions, please visit our Facebook post: https://bit.ly/3iAoa0q
Prerequisites: Current Standard First Aid Certificate (within three years of certification date)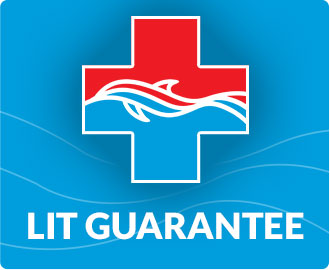 How to Become a Lifeguard