Lifesaving Instructor
Develop your teaching skills and passion for First Aid and Water rescue by becoming a certified Lifesaving Instructor. This course will train candidates to teach and evaluate Canadian Swim Patrol, Bronze Star, Bronze Medallion and Bronze Cross levels and also introduce them to the Lifesaving for the Lay Rescuer and Lifesaving for Backyard Pool Owners program. Candidates are trained in the different types and ages of learners and how to develop interactive classes. Lesson planning, class management and safety supervision are also a focus of this course.
Course Manual will be required to be purchased from the instructor at all course locations.
The LSI course (when combined with Bronze Cross) is worth a total of THREE (3) Grade 11 High School Credits.
Prerequisites: 16 years old and Bronze Cross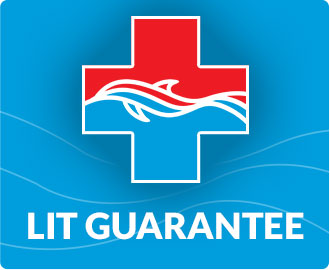 How to Become a Lifeguard