Lifesaving Instructor
Develop your teaching skills and passion for First Aid and Water rescue by completing your Lifesaving Instructor course. This LSI course will train candidates to teach and evaluate Canadian Swim Patrol, Bronze Star, Bronze Medallion and Cross levels and also introduce them to the Lifesaving for the Lay Rescuer and Lifesaving for Backyard Pool Owners program. Candidates are trained in the different types and ages of learners and how to develop interactive classes. Lesson planning, class management and safety supervision are also a focus of this course.
Course Cost includes:
$140 manual fee (including shipping)
$60 agency fee
***This course will have a mandatory co-teach to complete certification***
Mandatory Online Course required prior to Day 1 can be completed here: https://lifesavingsocietybcyk.thinkific.com/courses/lifesaving-instructor-online-module
Registration in this course must be done a MINIMUM of 1 week prior to the start date. No refund for manual fee if withdrawing.
Prerequisites: 15 years old and Bronze Cross, Completion of the LSI Online Module, Wetsuit (for White Rock locations), Includes $140 Lifesaving Society Manual/Mailing Fee & $60 Agency Fee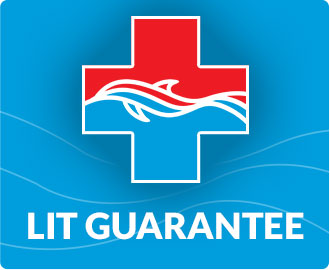 How to Become a Lifeguard