Bronze Medallion Lifesaving Course
Bronze Medallion is the first of the required courses to become a certified Lifeguard. This course is designed for 13 year olds and older (or candidates that have a Bronze Star certification already). It will teach candidates to keep themselves safe around water and will give them skills to complete a rescue while keeping themselves safe. This course combines First Aid, Water Rescue, Fitness and decision-making skills to not only challenge but energize any student. This course includes a 400m Timed swim as part of the evaluation criteria that our instructors will help prepare you for.
Course Manual will be required to be purchased from the instructor at some course locations.
(Combo courses featuring both Bronze Medallion and Cross are also available)
For information about COVID19 protocols, facility openings and award expiry extensions, please visit our Facebook post: https://bit.ly/3iAoa0q
Prerequisites: Ability to swim AND Bronze Star award OR 13 years old by last day of the course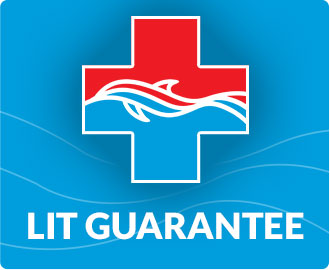 How to Become a Lifeguard