Bronze Cross Lifesaving Course
Bronze Cross is the second of the required courses to become a certified lifeguard. The course is designed for anyone that has completed their Bronze Medallion certification. This course will build on the knowledge taught in the Bronze Medallion class and introduce infant choking and CPR skills along with Hypothermia and Secondary Survey skills. This course includes a 400m Timed swim.
This course is worth TWO (2) Grade 11 High School Credits and is the required pre-requisite for the National Lifeguard program.
(Combo courses featuring both Bronze Medallion and Cross are also available)
For information about COVID19 protocols, facility openings and award expiry extensions, please visit our Facebook post: https://bit.ly/3iAoa0q
Prerequisites: Bronze Medallion (by first class) AND a Whistle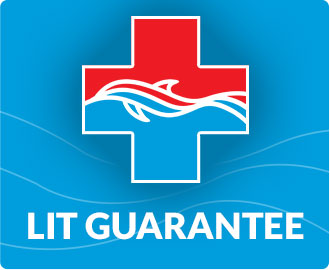 How to Become a Lifeguard