Lifesaving Instructor Recert
Candidates who complete the recert course successfully will be recertified in their Lifesaving Instructor certification for an additional 2 years. This recert includes updates to the Canadian Swim Patrol and Bronze programs and will allow candidates to gain new ideas to teach material. Candidate will be required to complete a water portion that will include peer teaching/demonstration of skills.
This course does NOT qualify for the LIT guarantee.
To be eligible to pass the recertification, you MUST have completed the 2017 ILCOR First Aid update through the Lifesaving Society, or have taken a Lifesaving Society SFA Recert (after July 1, 2017). For more information, please call the Lifesaving Society at 604-299-5450.
***WERE YOU CERTIFIED AFTER APRIL 1, 2017? YOU ARE NOT REQUIRED TO RECERTIFY. YOUR AWARD HAS BEEN EXTENDED BY LIFESAVING SOCIETY TO EXPIRE ON AUGUST 31, 2020***
Prerequisites: LSI Award (within five years of certification date) & 2017 ILCOR First Aid Update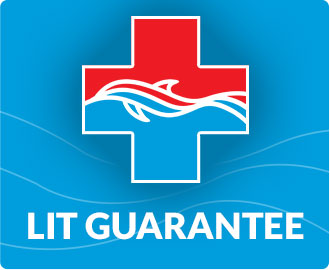 How to Become a Lifeguard