Lifeguard School
Let us take you from start to finish with all the required courses to become a fully certified Lifeguard. Candidates of the lifeguard school will take courses that include the following certifications: Bronze Medallion, Bronze Cross, Standard First Aid, National Lifeguard Pool Option, and Water Safety Instructor.
This program is offered ONLY during the summer months. During other months you can register for each course individually to work with your schedule.
Course Manual and Supplies will be required to be purchased from the instructor at some course locations.
**Recommended to bring a tablet or laptop to all WSI Combo classes**
Lifeguard School offered ONLY during the Summer Season.
For information about COVID19 protocols, facility openings and award expiry extensions, please visit our Facebook post: https://bit.ly/3iAoa0q
Prerequisites: 16 years old and Red Cross Swim Kids level 10 skills or equivalent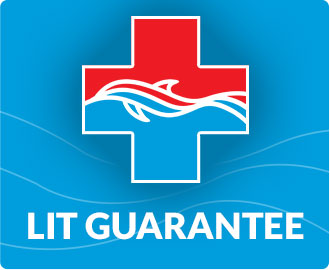 How to Become a Lifeguard