Water Safety Instructor Prep (Step 1)
The Water Safety Instructor PREP is the first course in the Swimming Instructing stream. This course will include all of the theory behind being a swimming instructor and includes teaching methods, learning styles, physical principles, swimming progressions, communication, safety supervision and water safety. Candidates will be required to perform swimming strokes to a Swim Kids 10 standard by the last day of the course. For completion candidates will complete a Skill Screen Component, an Online Component, and a Teaching Experience Component.
**Recommended to bring a tablet or laptop to all classes**
Water Safety Instructor (Step 2) must be completed within 6 months of the completion of this course.
WSI PREP courses are moving to COMBO ONLY courses in March 2020.
For information about COVID19 protocols, facility openings and award expiry extensions, please visit our Facebook post: https://bit.ly/3iAoa0q
Prerequisites: 15 years old, Red Cross Swim Kids level 10 skills or equivalent AND Bronze Cross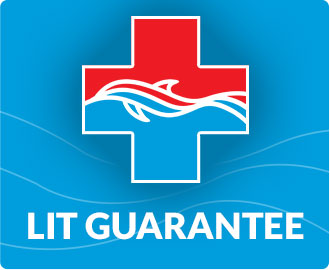 How to Become a Lifeguard